Geoff Reichelt's Flying Boat site
This site features a complete directory, with images, of all the Shorts Empire flying boats. Also featured are large scale flying models, including Short Sunderlands. Superb!

Forest Industries Flying Tankers
The web site of the flying tankers and the only operators of the giant Martin Mars flying boats - awesome!!

Grumman Albatross site
All you need to know on the Grumman Albatross with great links to other sites. This one will keep you quiet for days on end!.

Grumman Aerospace
All the Grumman aircraft are featured here. Look in the historical section for the flying boats.

201 Squadron Association
This site covers the history of this famous RAF flying boat squadron, in words and pictures, as well as acting as a 'meeting point' for squadron reunions.

Catalina - The PBY site
One of the most comprehensive websites covering all details applicable to the Catalina. Superb stuff!!.

Kiwi Aircraft Images
Superb site for enthusiasts and modelers covering all aspects of aviation in New Zealand and beyond. Site features many photographic walk-rounds, useful to modelers.

Luftwaffe Flying Boats
Listings of all types of WWII Luftwaffe flying boats with full specifications and pictures.

WarBird Photos
One of the finest collections of WWII aircraft photographs from both allied and axis sides on the 'net; put together in the most logical fashion by a real enthusiast. Excellent!.

The Dornier Do-24 web site
Quite simply, all you want to know about the Do.24!.

Robert Lundin's Walk-Round site
Probably the single largest collection of aircraft walk-rounds on the internet! Includes various flying boats in it's listings.

205/209 Sqnd Sunderlands
John Coopers excellent photograph collection covering his Sunderland service with 205/209 Squadron, Royal Air Force,at Seletar, Singapore, as well as a host of regional pictures of the area at the time. Also featured are other aircraft such as the Shackleton and Hastings. Excellent!.

VP-40 P5-M Martin Marlins
This is the personal site of T. L. Bigley, CDR USNR-TAR (Retired). Tom's site features his superb collection of COLOUR pictures of his service with VP-40 aboard the P5-M Marlin during 1963-1966 in Vietnam and the Phillipines. A fascinating read!.

Pacific Seaplanes
A comprehensive site with photographs of the flying boats used on the Pacific routes; the 'Clippers'. Also includes details of other operations in the area including the Japanese.

The Pan Am site
The whole history of the now, sadly defunct, Pan American Airways is here; together with a comprehensive look at the 'Clippers', the flying boat heritage of America.

Martin M-130 China Clipper
History, with pictures, of the martin M-130 China Clipper. very good list of links at the bottom of the page.
Flying Clippers
All about PanAm's Clipper flying boats in words and pictures.

PanAM Clippers
Beth Stewart's superb site preserving the history of the ,sadly defunct, PanAm, featuring superb details and pictures of the immortal 'Clippers'.

Flying Boats of the World
Aird Flavelle's photographic site covering all types and all countries, giving specifications for each type. Part of a larger site. Useful reference.
Dornier Seastar
Superb site detailing the design and development of the Dornier Seastar; the modern flying boat.

Steinar's Hanger
Steinar Saevdal's superb site featuring the Republic RC-3 Seabee, the STOL UC-1 Twinbee, the Trident TR-1 Trigull, the F.N.333 Riviera, the Thurston TSC-1 Teal and the Colonial Skimmer - all amphibians. Each subject is well covered with history, pictures and plans.

Dutch Catalina PH-PBY
Web site of the 'Karel Doorman' Catalina PH-PBY flying in Holland. Very interesting site with lots of information and you can actually book to fly in her!!

Aussie Airliners
This site concentrates on exactly what is say's: Australian airlines. However, scroll down the list of aircraft types & near the bottom you come to a feature on Shorts 'boats and here is the 'jewel in the crown' - 'boat by 'boat breakdown with full service histories and photo's of all the craft that served.
Flying Boat Societies and Organisations

The Catalina Society
The No.1 society for the preservation of the PBY Catalina in the UK. Based at Duxford, this organisation under the auspices of Plane Sailing, aims to keep a Catalina flying there for the foreseeable future. Also offers a superb, informative Catalina magazine which is well worth the subscription fee. Join now!
I.P.M.S. SIG (International Plastic Modelers Society - Special Interest Group) dedicated to flying boats and seaplanes. Well worth joining!

Flying Boat Museums and Places to Visit

Glenn H. Curtiss Museum
One of the 'must visit' places in the world for the flying boat 'nut'. Located at one of the stellar locations for flying boat development and operations, it is simply a 'must see'!!

Solent Sky Museum
One of the main flying boat places to visit in the U.K.; home of the Short Sandringham ' Beachcomber' and the Saro A/1 jet fighter flying boats, as well as a host of flying boat related exhibits. The web site is lacking in-depth details but the museum is well worth a day spent there. Highly recommended.

The Foynes Museum
Web site of the flying boat museum, located at the old flying boat base of Foynes, Ireland. Very interesting and well worth a visit if you are in the area.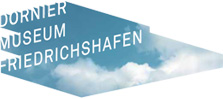 Dornier Museum, Friedrichshafen, Germany
Flying Boats on display there: Dornier Do-24

Musee d' Hydravion, Biscarosse, France
One of the most famous French flying boat bases still in existence today.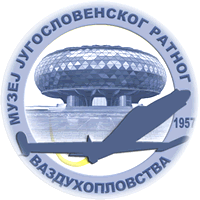 Air Museum, Belgrade, Yugoslavia
Flying Boats on display there: Short
Sealand
Indian Naval Aviation Museum, Bogmalo, Goa
Flying Boats on display there: Short
Sealand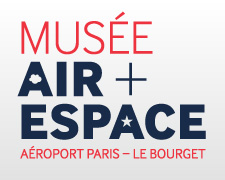 Musee de l'Air, Paris
Flying Boats on display there: Short
Sandringham and CL-215

Oakland Museum of Aviation, California, USA
Flying Boats on display there: Short
Solent
Fantasy of Flight Museum, Polk City, Florida, USA
Flying Boats on display there: Short
Sunderland and
Consolidated Catalina

Museum of Transport & Technology, Auckland, New Zealand
Flying Boats on display there: Short
Sunderland and Short Solent
Ulster Folk & Transport Museum, Holywood
,

Northern Ireland
Flying Boats on display there: Short Sealand

Imperial War Museum Duxford
Flying Boats on display there: Short Sunderland and Plane sailing's PBY-6A Catalina when it's not flying.

RAF Museum Cosford
Flying Boats on display there: Danish PBY-6A Catalina

RAF Museum Hendon
Flying Boats on display there: Short Sunderland MkV, Supermarine Seagull V (Walrus), Supermarine Stranraer and Supermarine Southampton (Beautifully restored hull and tailplane)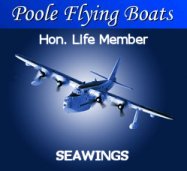 Poole Flying Boats
Local Society that specialises in the preservation and history of the flying boat activities located in and around Poole, in Dorset.

Click icon to go to their website.

Martin & Osa Johnson's Safari Museum
Story of the exploits of these two intrepid adventurers together with pictures of their travels in the Sikorsky S-38 & S-39 Amphibians. Also, a good look at the museum built in their honour.
Located at one of the 'homes' of the flying boat, Pembroke Dock, Wales this is a 'must visit place..!
Currently re-building a real Catalina and offering a monthly email news circular to follow the build....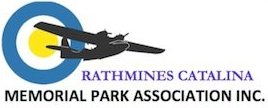 Scale Model Plan, Manual and Drawing/Print Reference Websites

Roy Tassell's Scale Plans
Superb plans site with hundred's of aircraft, including many flying boats. Each plan has to be purchased but the prices are very reasonable. Well worth it for any scratch-building. Sadly, may be off line now due to Roy's passing.
Matt Savage's superb website offering aircraft manuals, and a good selection of flying boat ones at that, for sale at very reasonable prices on C.D. Click the icon to visit his site.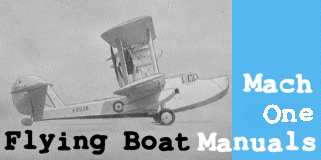 Inkworm Prints, aka Chris Sandham-Bailey's website featuring his exquisite talent for drawing aircraft and that includes flying boats as well..!

Superb plans site featuring some flying boat subjects. Click the banner to go to Len's site.
Scale Model Websites

Hyperscale
Probably the best scale model making site on the web; certainly one of the five (?) most popular with modelers. A 'must-do' first visit every time you connect to the internet!

Aircraft Resource Center
The second (?) most popular scale model-making site with modelers. Superb layout and content, the results of the tireless efforts of the webmaster.

Internet Modeler
The third (?) most popular modeling site - Superb presentation, content and details. Full of articles, reviews and highly topical!

Modeling Madness
The most comprehensive model kit, decal and accessory review site on the internet! If you are going to build a kit, check here and read an unbiased opinion, first. The forth (?) site!

Hannants
The modeling 'mecca' in the U.K. and probably the finest mail-order model supplier on this planet! If they have not got it, it don't exist!

Aerodesign
A large scale Radio-Controlled model site featuring, amongst others, the Canadair CL-215 and CL-415. Superb models.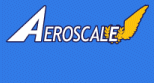 Aeroscale
To quote the website, "Under the leadership of Rowan Baylis, the sites Managing Editor, AeroScale has become an excellent resource for scale aircraft modelers" The fifth (?) Nuff said.
Useful Publications

Aeroplane Monthly Magazine
Superb monthly title for aviation enthusiasts and modelers alike. The photographic content makes it probably the best around.